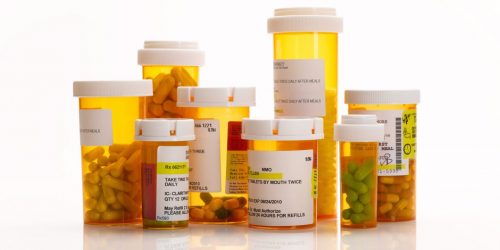 Without a universal prescription drug plan, coverage in Canada vastly differs depending on where you live. In Alberta, even publically-funded programs require co-payments or deductibles, which have proven to reduce access.
​
21 percent of respondents in Alberta said they or someone else in their household hadn't taken medication as prescribed because they couldn't afford to.
Public spending in Alberta covers less than half the cost of prescription medicine.
An estimated one in three of the province's 2,301,100 workers – 767,033 – don't have health benefits.
In Canada, only about 27 percent of part-time workers have prescription drug coverage. That means that in 2015, about three quarters of Alberta's 390,300 part-time workers didn't have prescription drug coverage.
Alberta's Coverage for Seniors Benefit covers seniors and they don't have to pay a premium, but they do have a co-payment of 30 percent of each prescription up to a maximum of $25.
The province's Non-group Coverage Benefit covers prescriptions for those under 65 and their dependents, but requires a monthly deductible payment of $63.50 for individuals and $118 for families, in addition to a 30% co-payment, up to a maximum of $25 per prescription.
Even charges as low as $2 have been found to be a barrier to taking medication as prescribed.