In the next phase of getting Local 99's communications back up to speed, Don Seel, Local Lodge 99's VP, Educator and Communicator has finished the first day of  training with Frank Saptel, Communications Representative for the IAM in Canada on the use of WordPress;
website creation and maintenance software.  IAM Local Lodge 764 was kind enough to let the other locals use their facility in Richmond BC, so the students are taking full advantage of the knowledge base available to get their sites to where they should be.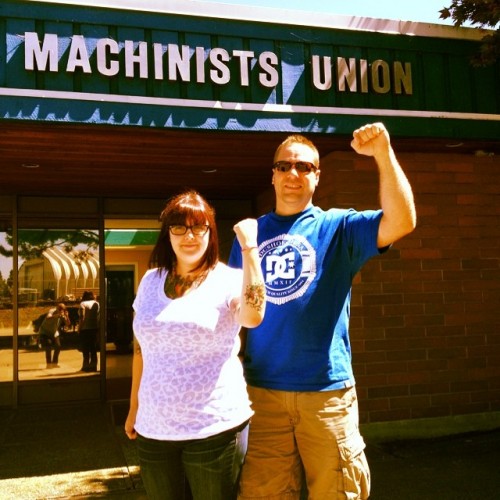 This also turned into a great opportunity for the two locals that represent Finning Canada to get together, as Amanda Pascuzzi, LL 692's Recording Secretary and Communicator is in attendance as well.  The attendees are learning effective communication and proper methods to keep their respective websites current, healthy and compatible with all of our web-friendly devices... from desktop PC's through to smart phones.
Stay tuned for more updates!