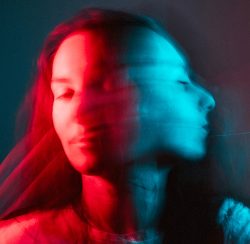 IAM Sisters, once again, have taken on a much needed, and important task- addressing the toll of the pandemic on mental health. With many of our members coping with changes in their workplaces and lives, the daily grind leaves little time to address depleted energy reservoirs and self-care. Mental health is generally a topic that can be taboo, and receives little attention, but it's not a topic IAM Sisters shy away from.
In response to member needs, the National Women's Committee took initiative to develop a much needed resource, a mental health kit. The first meeting of the year was dedicated to discussing mental health and how locals can support members, as well as, stewards in this area. Stan Pickthall, General Vice President for Canada, gave opening remarks, emphasizing the importance of a platform that allows us, "to connect, discuss common issues, and lean on one another to find supports and solutions." Pickthall added that, "at a time when people may feel disconnected and distant from one another, any opportunity to build our union community matters."
Much credit is owed to Zita Hildebrandt for her time and efforts to compile resources. The meeting was a vibrant discussion of experiences, but also led to the development of an action plan that ensures this topic remains top of mind. "2020 was a tough year, and the year that lies ahead is proving to be just as challenging, which makes providing as many resources and supports to members during this time, critical." said Canadian Research Director, Ivana Saula.  Saula added by saying, that it's, "clear how important regular meetings are, even if it is just to touch base; we will definitely continue to meet regularly."
Sisters will work through committees in their locals to raise knowledge about regional resources, using the general mental health toolkit as a starting point. Through the committee's work, we are building a union community that at the very least is a forum for discussion, and at its best, is momentum for progress and change.
The tool kit is available by request, through Ivana Saula,  isaula@iamaw.org
A survey of the psychosocial factors in your workplace from Occupational Health Clinics for Ontario Workers (OHCOW)